Masonry involves building structures using individual pieces of stone to create a unique, attractive appearance. The technique is used in all manner of buildings, including churches, schools, and even sports facilities. It's a particularly popular building method in modern-day construction as it combines traditional design with contemporary engineering. One of the biggest benefits of masonry is its versatility. As well as having beautiful aesthetic qualities, it also provides architectural freedom to create a range of shapes and structures. Once built, masonry is very durable and requires minimum maintenance while being fire and weather resistant.
Traditional Techniques Built to Last
Masonry is one of the oldest, most durable building techniques in the world. Even the Colosseum in Rome is still standing today – nearly 2,000 years after it was built using masonry. Many of the stonework techniques that were used thousands of years ago are still used today. As materials, design, and engineering have progressed, modern-day masonry provides even stronger construction. At J P. Carrara & Sons, we provide a range of masonry products to the construction industry, including: Bricks, Pavers, Retaining walls, Fireplace materials, Natural stone products, Masonry ties and accessories, Bagged products, Manufactured and natural stone veneers, Stucco products, Cleaners, Sealers & Chemicals, Tools & supplies
As well as providing sound insulation, masonry walls have a high thermal mass, helping to balance internal temperatures. It helps minimize temperature fluctuations and can aid in maximizing cooling down periods. Because masonry buildings have lower heating and cooling costs, they're economical, providing a balanced temperature for their inhabitants.
At J. P. Carrara & Sons, we know that every masonry project is different and that's why we take the time to advise our clients on the best approach and use of materials.
To inquire about our masonry products, or to find out more about how our masonry services can benefit your building project…
Masonry & Concrete Construction Products
Normal Weight Cement Block
Light Weight Cement Block
Brick
Pavers
Retaining Walls
Fire Place Materials
Natural Stone Products
Concrete & Masonry Hardware
Bagged Products
MFG & Natural Stone Veneers
Stucco Products
Cleaners, Sealers & Chemicals
Tools & Supplies
Normal Weight Cement Block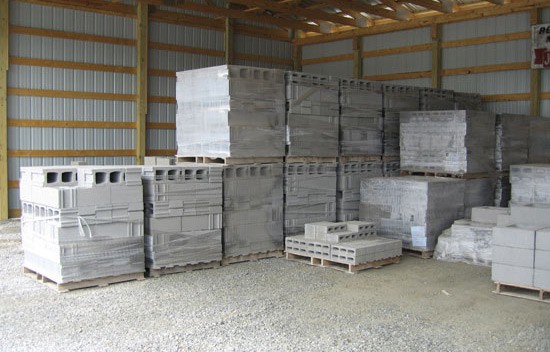 Carrara's provides a variety of heavy weight cement block. We carry many sizes, finishes and colors.

Sizes: 4", 6", 8", 10", 12"

• Smooth Face
• Split Face
• Sand Blasted
• Ground Face
• Polished
• Glazed
• Glass Block
Light Weight Cement Block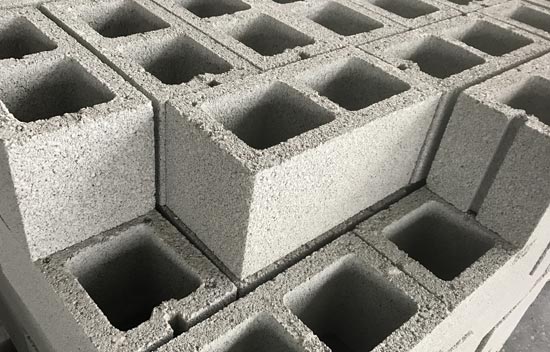 Carrara's provides a variety of light weight cement block.  We carry many sizes, finishes and colors.

Sizes: 4", 6", 8", 10", 12"

Our light weight cement blocks are manufactured using high quality structural grade expanded shale, clay, or slate aggregate, Light weight CMU are rapidly becoming a popular construction material due to their excellent energy performance characteristic as well as their reduced weight.  Light weight CMU are approximately 25% lighter than traditional cement block.  This reduced weight enhances transportation efficiency, labor productivity, and shortens production schedules.  Light weight blocks have a higher fire rating and thermal efficiency over standard blocks.  Our light weight blocks meet or exceed ASTM  C-90.
Brick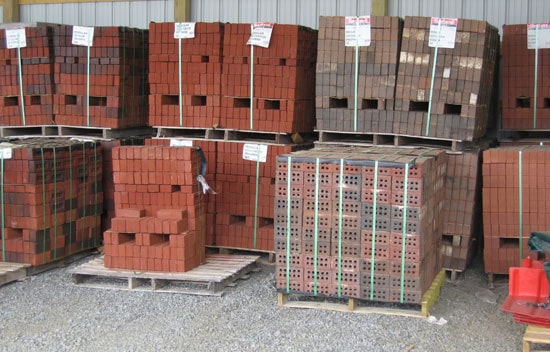 Carrara's carries a variety of high quality structural and architectural bricks for projects of all sizes.

Sizes vary.

• Molded Commons
• Water Struck
• Wire Cut
• Jumbo
• Utility
• Fire Brick
• Sewer Brick
• Thin-face Façade
Pavers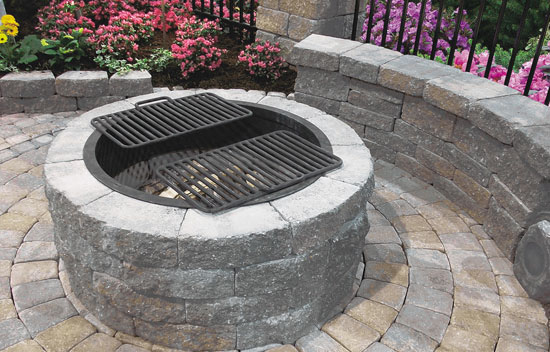 Carrara's has a variety of pavers to meet your landscaping needs.  We have products for use in  driveways, pool decks , walkways , patios , and commercial applications. See paversbyideal.com for additional inspiration & information.

• Clay Pavers
• Concrete Pavers by IDEAL
• Tumbled
• Permeable
• Coping/Bull-nose
• Curbing
• Segmental Steps
• Circle Patterns
• Fire Pits
Retaining Walls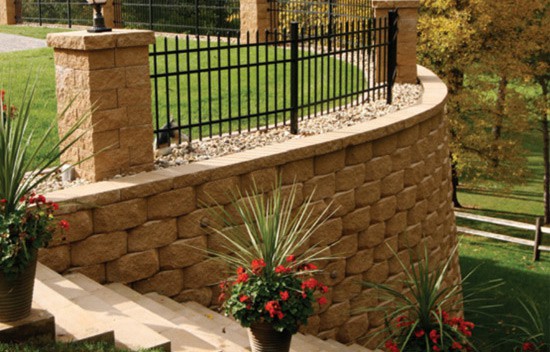 Carrara's carries retaining walls blocks suitable for retaining walls of all heights.  The smaller blocks are better suited for garden walls, tree wells, and tighter radius projects.  Whereas the larger 8" retaining wall block are capable of use in large scale retain gin walls.

Sizes: 8"H x 18"L x 12"D  and  6"H x 12"L x 8"D

Click each below for more info:
Fire Place Materials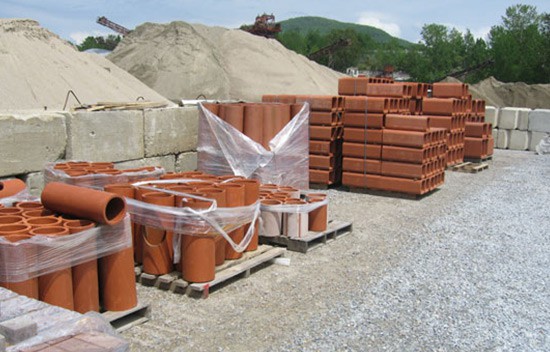 Carrara's carries everything you need to create indoor and outdoor fireplaces, wood fire ovens, and more…

• Cast Iron Products
• Dampers
• Ash Dumps
• Cleanout Doors
• Fire Brick
• Refractory Cement
• Clay Flue
• Natural Stone Hearths
• Precast Concrete Chimney Caps
• Exterior Decoration
       - Veneer Stone
       - Stucco
Natural Stone Products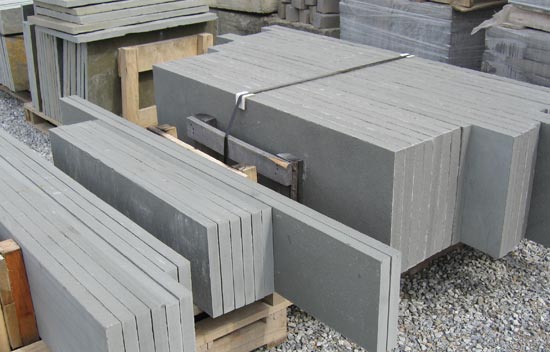 Carrara's carries a variety of attractive natural stone products for all types of interior and exterior projects.


Blue Stone:
Hearths, Treads, Flagging, Wall Caps, Quarried Stone, Garden Curbs, Flagging, Wall Caps, Custom Cuts, Veneers, Full thickness, Thin-faced
Concrete & Masonry Hardware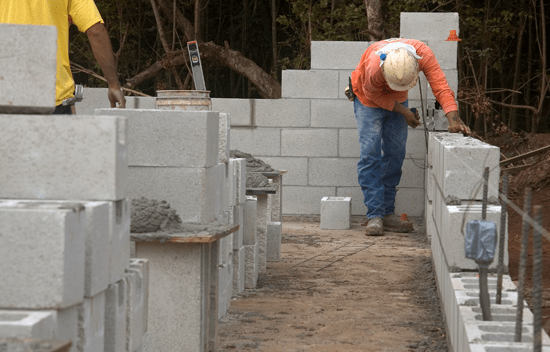 • Anchors of all types
• Concrete Inserts
• Truss & Ladder Reinforcement
• Control & Expansion Joint
• Weep Holes
• Flashing
• Rebar Positioners
• Grout Screen/Mortar Net
• Aluminum & Cast Iron Brick Vents
• Repair & Restoration Anchors
• Reinforced Poly 20 x 100 rolls
• Mason Line
Bagged Products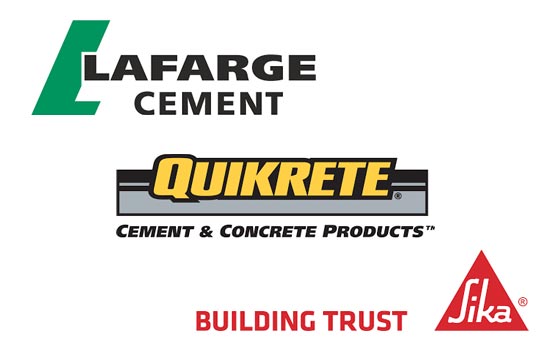 Carrara's carries many bagged products for use in masonry and construction products.

• Cements
• Masonry Type N & Type S
• Portland & Lime
• Portland Type I/II
• Concrete Mixes
• Quikrete Concrete Mix 80 lbs (4000psi)
• Quikrete Mason Mix Type-S   80 lbs
• Quikrete Concrete Resurfacer 40 lbs
• Sand Blast – Medium Grit
• Non-Shrink Grout
• Demolition Grout/Mortar
• Calcium Chloride – Flake
• Hydraulic Cement
MFG & Natural Stone Veneers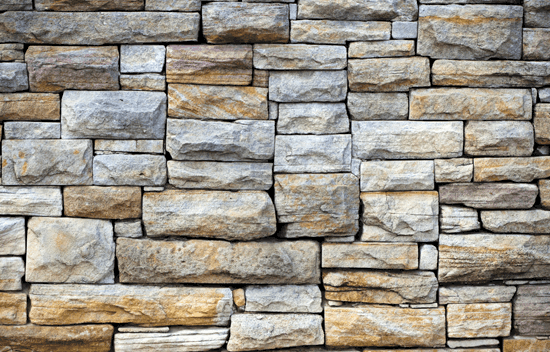 Carrara's carries a variety of different materials for use as interior and exterior veneers.

Manufactured Stone Veneers come in variety of sizes, shapes, and finishes.  Manufactured veneers are often lighter than comparable natural veneers and therefore often require less effort to install.  They are often less expensive to purchase and install since they are lighter, not subject to local availability, and easier to install.  They offer savings in the form of higher production rates with less waste over traditional natural stone.

Natural Stone Veneers offer one of the most durable finishes available.  There is no substitute for the natural beauty and longevity of authentic sawn stone veneer.  Natural stone offers the rugged look and enduring quality of the mountains.
Stucco Products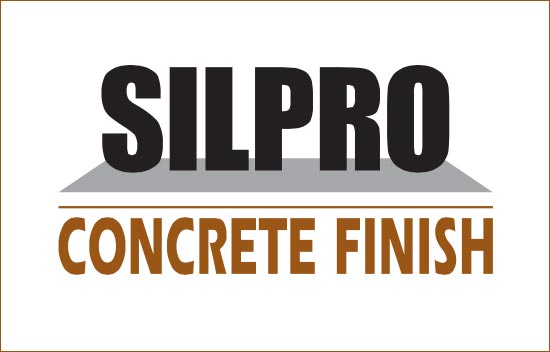 Carrara's carries a variety of stucco products.  Stucco is a cost-effective product that will provide beautiful texture, color, and dimension to your next project.  Carrara's experience staff can assist you in achieving the look and feel of your next stucco project.

• California White & Grey Stucco
• Finish Coat White & Grey
• Colorings
• Fiber mesh
• Diamond Mesh Lathe
• Surface Bonding Cements White & Grey
Cleaners, Sealers & Chemicals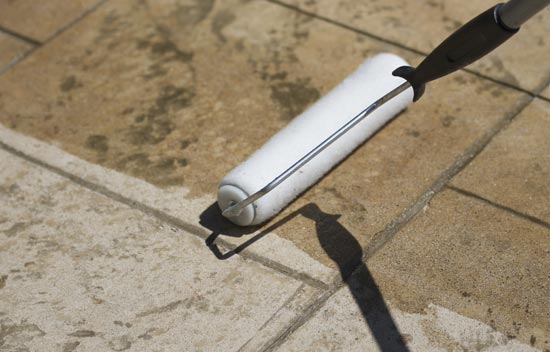 Carrara's carries a full line of chemicals to clean, seal,  and protect your next masonry or concrete project.

• Winter Admixture
• Curing Compounds
• Sealers
• Surface Retarder
• Form Release Agents
• Bonding Agents
• Urethane Caulking and Sealer
• Joint Sealant
• Water Repellants
• Acid Based Cleaners
**Water- Based alternatives available for most products**
Tools & Supplies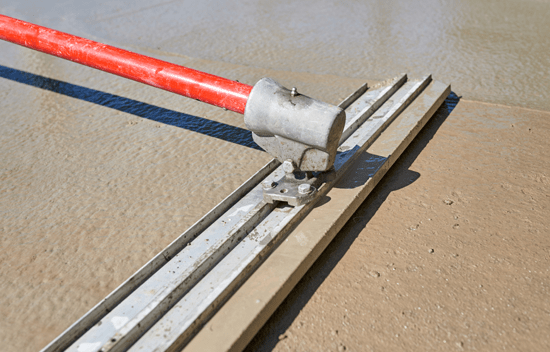 Carrara's stocks a selection of common hand tools for masonry and concrete construction.

• Brick & Block Trowels
• Screed Boards
• Joint Tools
• Bull Floats
• Fresno
• Mason's Hammer
• Chisels
• Brushes
• Mason's  Line
• Grinding Wheels
• Diamond Blades
• Concrete Boots
• Concrete Rakes
• Finish Machine Blades
• Edgers & Groovers
• Levels
• Sprayers
• Concrete Trowels & Floats
• Poly 20' x 100' rolls – Reinforced & Plain